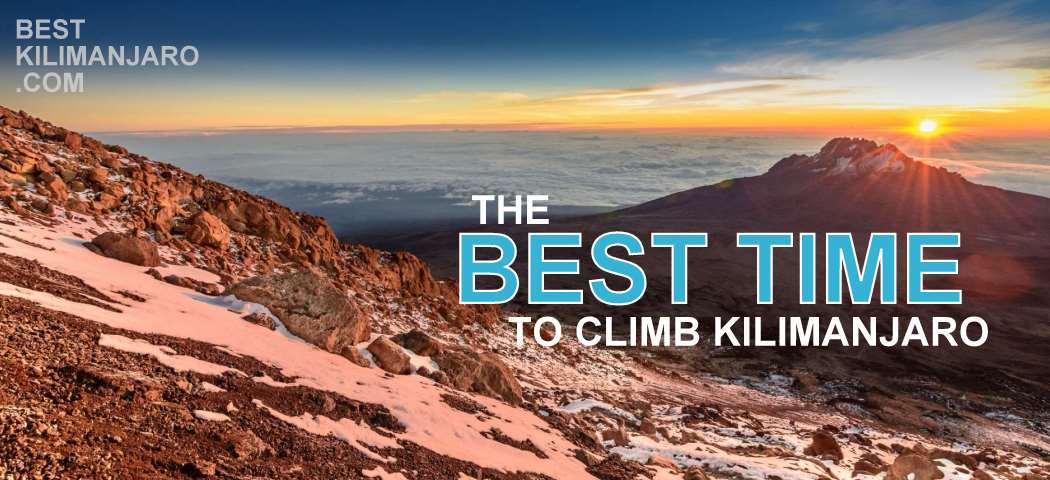 When people ask about the best time to climb Kilimanjaro, they are usually asking when the mountain receives the best weather. We would concur with that line of questioning. The weather is the most important consideration when deciding when to climb Kilimanjaro. The influence of weather outweighs things like crowds and cost, as poor conditions can turn an otherwise great trip into a bad one.
First and foremost, avoid the rainy season. The rainy season is from March to June, and November to mid December.
Here are the best months to climb Kilimanjaro:
---
1. JULY
July marks the beginning of the high season following the long rains that occur from March to June.  It is the best time to climb Kilimanjaro and also the busiest. The best operators are booked solid in July so you want to make your reservations early.
2. AUGUST
Next is August, which is well into the climbing season. This is the middle of the dry season and still a busy time. Expect clear skies and good visibility.
3. SEPTEMBER
The air gets cooler in September, but we are talking about relative temperature. If you equipped properly, the colder weather does not make a difference.
4. JANUARY
January follows the short rainy season, which ends in December. The end of December and beginning of January is a busy time due to people taking vacations during the holidays. But mid January is the better time to go, to be clear of the shoulder season.
5. FEBRUARY
Another fantastic month to climb, as we are now well into the short dry season. Early February is preferred to be clear of the beginning of the rainy season in March.
Create your survey with SurveyMonkey
View survey results here.