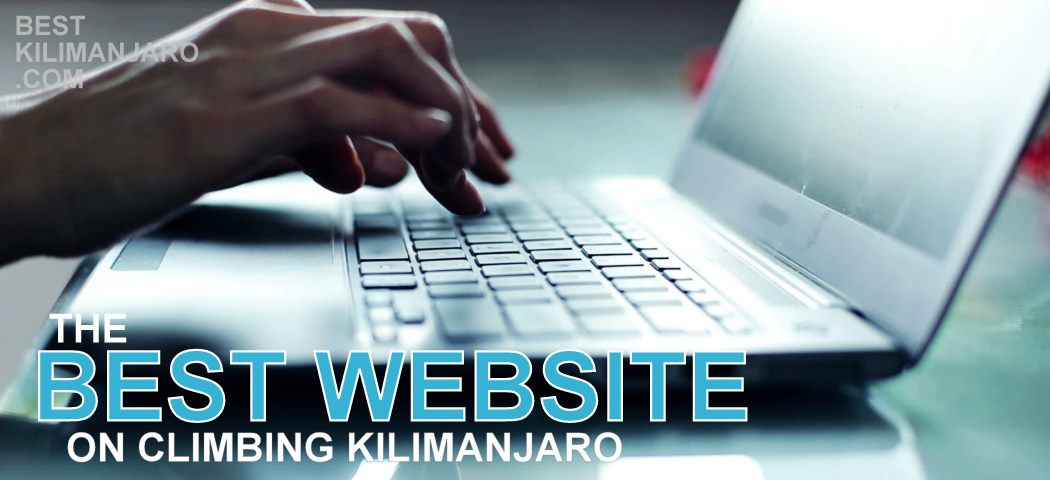 There is a lot of information out there regarding climbing Kilimanjaro, but where do you go for the most complete, up to date information? Below we list the best websites for climbing Kilimanjaro.
---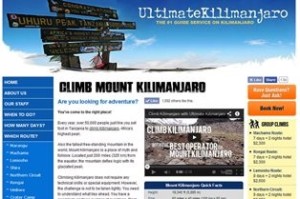 Ultimate Kilimanjaro has the most detailed, easy to understand website. The left side menu makes it simple for visitors to navigate quickly. The sequence of topics also makes a lot of sense for someone just beginning their research.
Ultimate Kilimanjaro's site is often the first resource people use when learning about the mountain. If you were to only visit one website, this would be it. Our slight critique is that there is no search function. Also, their blog has some really good stuff that may be otherwise missed. It needs to be weaved into the main site.
Ultimate Kilimanjaro is one of our featured Best Kilimanjaro Outfitters.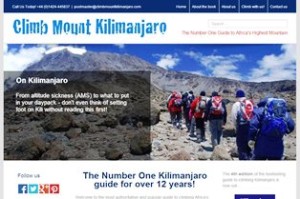 Climb Mount Kilimanjaro is the website of Henry Stedman, the author of what is considered the best book on climbing Kilimanjaro, Kilimanjaro – the Trekking Guide to Africa's Highest Mountain
. Also known as the "Bible for climbing Kilimanjaro", the book has been published for over 12 years.
Stedman has a deep knowledge of the mountain given his work; this website shows it. However, the site isn't purely informational. Stedman also sells climbs through the site which are operated by his company, Kilimanjaro Experts. So we caution readers of the site and the book that Stedman's opinion is not entirely objective.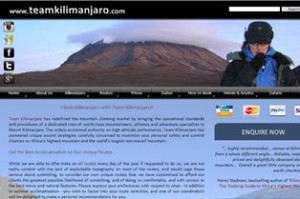 Team Kilimanjaro has an excellent website with detailed explanations of most facets of climbing Kilimanjaro, including tips on booking flights, getting visas, and training.  The writers demonstrate an obvious technical prowess on Kilimanjaro. Their discussion of safety equipment is especially illuminating. If we had a gripe with Team Kilimanjaro's site, it would be that the site is too long winded in some parts.
Team Kilimanjaro operates on routes they have created themselves, based on the notion that the standard itineraries can be improved. While admirable, they do not publish detailed information on their "TK" routes, nor do they adequately cover the standard routes. As a result, their website lacks information that most people would like to see when choosing a route.
4. PEAK PLANET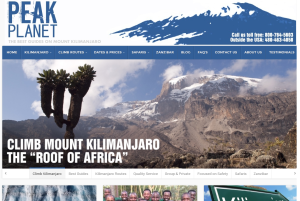 Peak Planet has a crisp, clean layout that is both beautiful and easy to read. We like that the site contains everything you need to know without going overboard. The specific route pages are the neatest part of the site, with aerial fly-by videos of each route. Additionally, the route maps show each day's path when you hover the mouse over the "Day" menu. All in all, these two features give the visitors a real sense of what each route is and how they are different.
Another page we like a lot is the Trekking Conditions section. There are videos of the camping tent, dining tent, and toilet tent. We wonder why other sites don't bother with these simple, but helpful videos to let prospective climbers know what to expect. Finally, the video of Kilimanjaro porters draws attention to a large issue that tourists are often unaware of – porter welfare. A must watch!
Peak Planet is one of our featured Best Kilimanjaro Outtfitters.
Climb Kilimanjaro Guide has the appearance of being an independent blog run by an individual. The site has a casual, friendly writing style that is easy to understand. However, the site owner, Mark Whitman, was a former employee of Kandoo Adventures, a UK based Kilimanjaro operator. This relationship is not disclosed on the site.
Climb Kilimanjaro Guide sells an e-book called Mount Kilimanjaro: Trekkers Guide to the Summit
, for about $20. Most if not all the information in the e-book can be readily found on the site. Additionally, the site encourages visitors to input your email to save money on booking a climb. However, leaving an email will lead to a direct solicitation for services by Mr. Whitman and Kandoo Adventures.