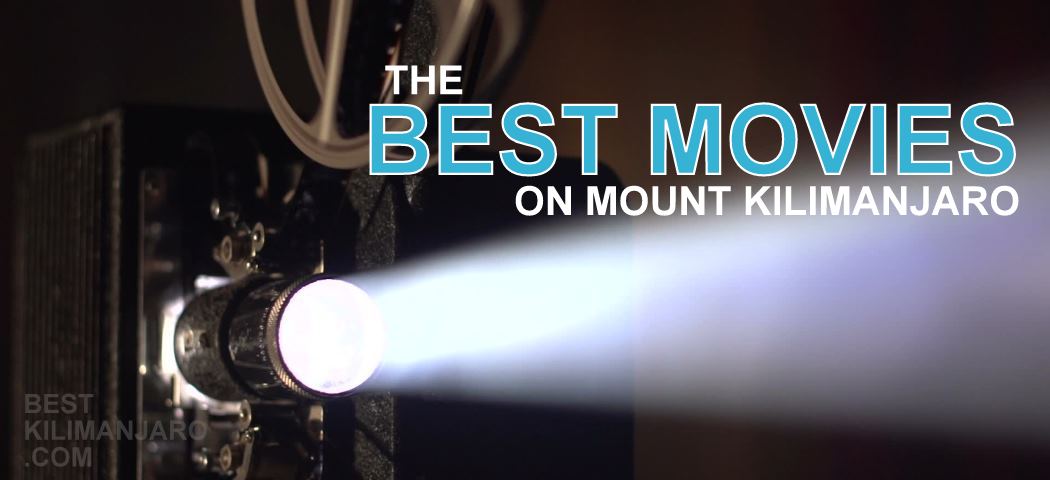 1. KILIMANJARO: TO THE ROOF OF AFRICA (2002)
DOCUMENTARY. Join a band of trekkers as they journey through rugged terrain and extreme conditions to look out from Africa's highest point in the latest mountain adventure film from David Breashers (Co-Director and expedition leader of Everest). Photographed in the world's largest and most evocative motion picture format, this film takes its viewers to the expansive slopes of Mount Kilimanjaro where they can experience the exceptional climates and landscapes of this mystical mountain. This adventure of the human spirit follows five trekkers and their Chagga Mountain Guide up the largest freestanding mountain in the world. Along their journey of courage and endurance they encounter strange landscapes and endure harsh conditions as they travel through five climate zones ranging from the lower rainforest reaches of Kilimanjaro to the summit's artic glaciers, all the while learning about the formation of the African continent and the Great Rift Valley.
2. THE SNOWS OF KILIMANJARO (1952)
FICTION. As writer Harry Street lays gravely wounded from an African hunting accident he feverishly reflects on what he perceives as his failures at love and writing. Through his delirium he recalls his one true love Cynthia Green who he lost by his obsession for roaming the world in search of stories for his novels. Though she is dead Cynthia continues to haunt Street's thoughts. In spite of one successful novel after another, Street feels he has compromised his talent to ensure the success of his books, making him a failure in his eyes. His neglected wife Helen tends to his wounds, listens to his ranting, endures his talk of lost loves, and tries to restore in him the will to fight his illness until help arrives. Her devotion to him makes him finally realize that he is not a failure. With his realization of a chance for love and happiness with Helen, he regains his will to live.
3. NOVA – VOLCANO ABOVE THE CLOUDS (2003)
DOCUMENTARY. Explore Kilimanjaro—the breathtaking island in the sky. At 20,000 feet, Mount Kilimanjaro is Africa's highest peak and also the world's tallest volcano. Rising through a shroud of mist and clouds, Kilimanjaro floats like a mirage above the African savannah. A trek up its steep flanks takes climbers through five different worlds of climate and vegetation, ranging from rainforest near the bottom to arctic ramparts of ice surrounding a rocky crater at the peak.
Kilimanjaro is not only a nature-lover's paradise, but also a tantalizing mystery for many scientists. The glacier atop the mountain has shrunk by over a third in the last decade due to global warming, and could disappear altogether by 2015. And although classified as dormant, Kilimanjaro has begun to stir, and evidence suggests that a massive landslide could rip open the side of the mountain causing a cataclysmic flow of hot gases and rock, similar to Mount St. Helens.
NOVA takes an unusual expedition to the top of Mt. Kilimanjaro to investigate these two scientific mysteries, and to explore the unique beauty of this "island in the sky." Joining NOVA on this breathtaking adventure is African-born naturalist Robin Buxton, who was disabled by polio at age two, and who now dreams of summiting a mountain he has long studied.
4. BEYOND LIMITS (2011)
DOCUMENTARY. At 19,340 feet, Mount Kilimanjaro in Tanzania, Africa is the tallest free-standing mountain in the world and a daunting climb for any person to attempt. Born with cerebral palsy, Bonner Paddock, not a mountain climber by his own admission and with only a few months of training under his belt, disregards his Doctor's advice in the hopes of defying his condition and raising money for charity at the same time. Despite a weak lower body, spastic leg muscles, zero sense of balance and lack of climbing experience, Bonner tackles the impossible feat of climbing Mount Kilimanjaro head on. Bonner soon learns there is no preparation for what he finds on the mountain. Over 8 days, 64 miles, sheer cliffs, sub-zero temperatures, and ever-thinning oxygen, Bonner and his team are truly tested beyond their own physical and mental limits in this stirring documentary. Academy Award Nominee Michael Clarke Duncan narrates.