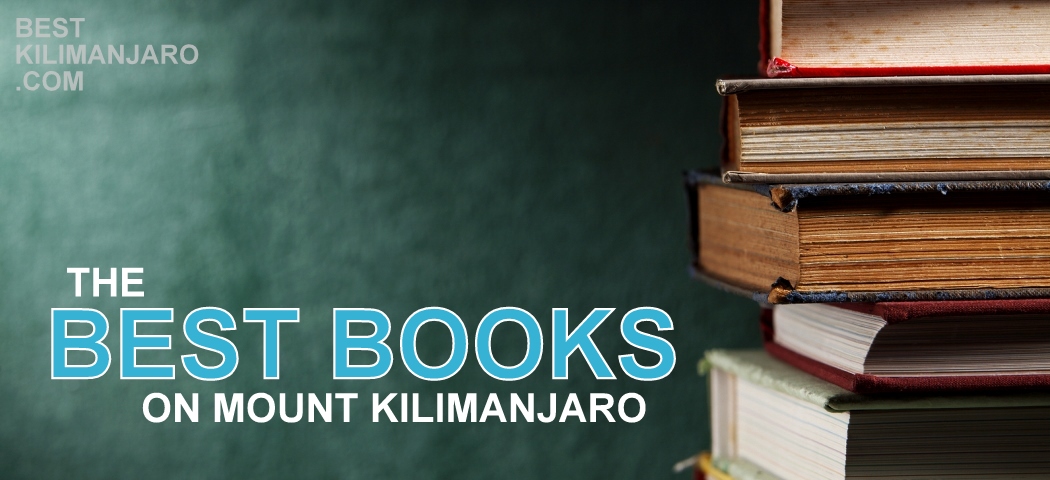 The Snows of Kilimanjaro is a short story about a writer who is on safari in Africa. The writer named Harry has developed an infected wound from a thorn puncture, and lies awaiting his slow death. This loss of physical capability causes him to look inside himself—at his memories of the past years, and how little he has actually accomplished in his writing.
This classic by Ernest Hemingway was first published in Esquire Magaine in 1936. It is the reason why nearly everyone has heard of Mount Kilimanjaro. The Snows of Kilimanjaro and Other Stories contains ten of Hemingway's most acclaimed and popular works of short fiction.
2. KILIMANJARO: TREKKING GUIDE TO AFRICA'S HIGHEST MOUNTAIN
This book is the best guide on climbing Kilimanjaro. It contains full descriptions and 35 detailed maps covering every stage of climbing and descending from the mountain. The book provides an in depth study of altitude sickness including causes and prevention. There is complete background information on the mountain, including history, geography, geology and topography of Kilimanjaro.
Henry Steadman's guide includes travel information – getting to Tanzania and Kenya, town guides and maps to Nairobi, Dar es Salaam, Arusha, Moshi and Marangu.
This top selling guide has been printed for over 12 years, and is now in its fourth edition.
3. KILIMANJARO: A TREKKER'S GUIDE
Ciccerone's book is a comprehensive and practical guide for climbing Kilimanjaro. If you wanted to buy a second guidebook, this would be your choice (Steadman's book is the first). What we do like in particular about this book is that it is truly independent, whereas Steadman is affiliated with a tour operator.
This guide offers routes up to Kilimanjaro as well as Mount Kenya, the second highest peak in Africa, with supporting advice on how to prepare for such an expedition, how to make the most of your time there and how to ensure your trip has as little impact on the local environment as possible. The book covers historical details, flora and fauna, and culture.
4. KILIMANJARO: TO THE ROOF OF AFRICA
This is a companion book to writer and mountaineer David Breashears' film, which follows the week long journey of five trekkers and a guide to the top of Kilimanjaro in Tanzania. Salkeld presents a comprehensive portrait of this impressive mountain, which draws thousands of climbers every year. The author describes Kilimanjaro as, in effect, a solitary island with unique flora and an ice-crowned, flattop appearance that has inspired folk legends and writings by Europeans ever since German missionaries initially saw it in the mid-1800s.
Capably reworked by Salkeld, local oral tradition and historical accounts combine here with her personal observations of ascending through the ecological zones en route to the summit. In addition, stills of the ethereal heights and articles by experts on Kilimanjaro's geology and environmental fragility make the album irresistible on many levels.
Best selling author Tim Ward describes his father and son adventure on Mount Kilimanjaro. On the journey to the roof of Africa they traverse the treacherous terrain of fatherhood, divorce, dark secrets and old grudges, and forge an authentic adult relationship. The high-altitude trek takes them through some of the weirdest landscapes on the planet, and the final all-night climb to the frozen summit tests their endurance. On the way to the top father and son explore how our stories about ourselves can imprison us in the past, and the importance of letting go.
The mountain too has a story to tell, a story about Climate Change and the future of humankind – a future etched all too clearly on Kilimanjaro's retreating glaciers.