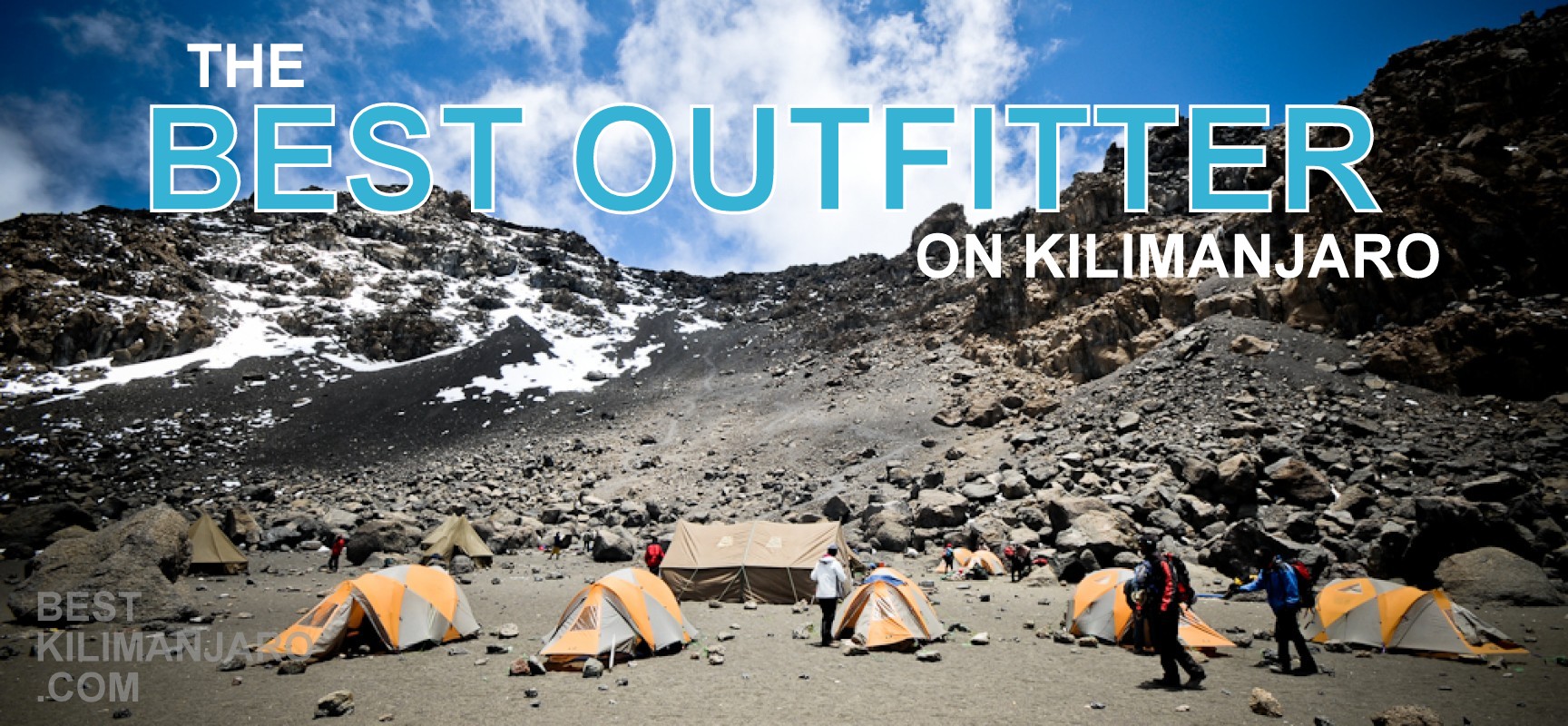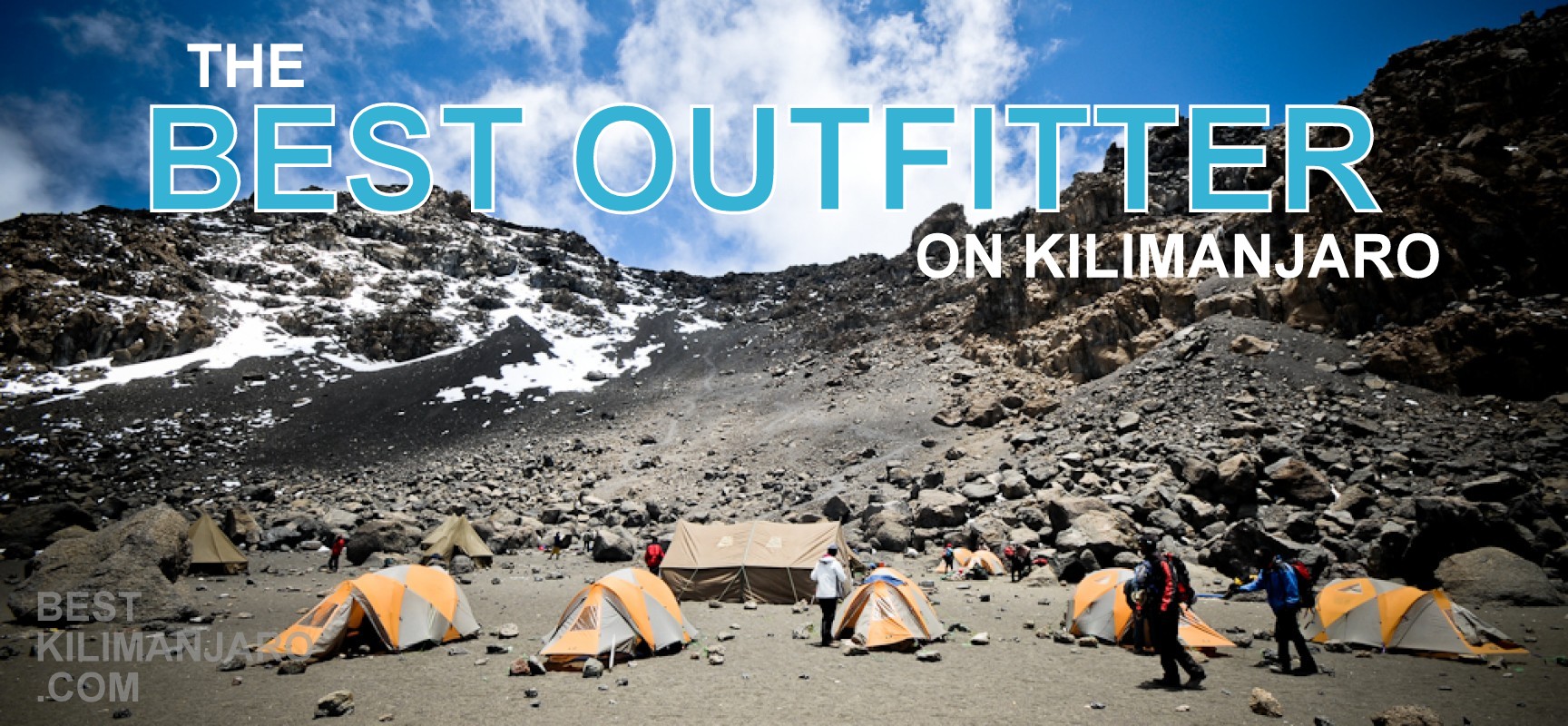 Are you planning on climbing Kilimanjaro?
With so many companies, which are the best operators that can guide you safely and successfully?
The best outfitters on Mount Kilimanjaro have been leading climbs for many years and have a long-standing reputation for excellence, among their clients, the general public, guides and porters, and among the operators themselves.
The recommended Kilimanjaro operators consistently receive overwhelmingly positive reviews in public forums, trip blogs and in the media. These Kilimanjaro companies are seen as experts in the field and their services are sought after by high profile clients.
To be considered the best Kilimanjaro climb operator, one must demonstrate a commitment to porter welfare. All of our featured best operators are members of the Kilimanjaro Porter Assistance Project (KPAP), a Tanzanian NGO that improves the working conditions of the porters on Kilimanjaro. Kilimanjaro companies that are members of KPAP allow KPAP to monitor their operations to confirm that they are meeting proper porter treatment standards.
Below are the best Kilimanjaro tour operators. Each listing first quotes what the operator says about themselves, followed by our commentary.
$: less than $2,500
$$: $2,500-$3,500
$$$: $3,500-$5,000
$$$$: more than $5,000
---
The Best Guide Companies on Mount Kilimanjaro
Ultimate Kilimanjaro is, quite simply, the #1 guide service on Mount Kilimanjaro. With more than 15 years of experience, Ultimate Kilimanjaro® has a proven expertise on Mount Kilimanjaro. We lead over 150 climbs per year, with more than 1,000 adventurers climbing with us annually. Literally thousands of climbers have stood on the top of Kilimanjaro with us. Our clients have included celebrities, film makers, senators, ambassadors, authors, journalists, and even the world record holder for the oldest person to summit.
With Ultimate Kilimanjaro, you get high quality service without the inflated cost. Our goal is to work with you to create the ideal itinerary based on your needs, abilities and desires. We can help you plan every aspect of your climb, providing everything you need for a successful summit and enjoyable experience. Won't you join us on the roof of Africa?
Ultimate Kilimanjaro has an impressive clientele and an equally impressive reputation for quality. They have also been featured in various books, newspapers, documentaries and international magazines (GQ, CNN and Esquire to name a few).
With their phenomenal website and blog (the best Kilimanjaro site in our opinion), superb guides, quality service and reasonable prices, the operator attracts many clients.
Ultimate Kilimanjaro claims to guide over 1,000 climbers per year, and their heavy presence on the mountain seems to confirm that, proving them to be the most popular outfitter of our featured companies. Solid company with extensive credentials comparable to much more expensive operators, but at a great price.
Lemosho 8 day group climb: $3,149 (2023)
Peak Planet is one of the few specialist companies with a long track record of organizing high-quality Mount Kilimanjaro climbs. We have been setting the standard for climbing Kilimanjaro since 2008. Through the years, we have elevated and perfected our service to be exceptional in all areas.
Consistently recognized as one of the best operators on Kilimanjaro, we have the passion and the capabilities to make your dreams come true. To sum it up, we have better guides, better equipment, and better meals than our competitors. We operate on a higher level of safety and are more environmentally and socially responsible. And we do it all for less money. We hope that you will dig deep and note what we offer and what our customers say about us. We believe that you will see what we already know — Peak Planet is the best Kilimanjaro outfitter on the mountain.
Peak Planet is a favorite among Kilimanjaro climbers due to their affordable prices, friendly guides and comprehensive safety regimen. The company has a close relationship with KPAP, so you can be assured that your staff are treated well.
Peak Planet guides receive advanced medical training equivalent to or better than the higher priced companies on this list. Also included are daily health checks with monitoring of pulse, blood pressure and oxygen saturation, as well as personal oxygen systems and emergency helicopter evacuation.
With a 99.8% client satisfaction rate, Peak Planet comes highly recommended. Clients rave about their talented guides, excellent service and fair prices.
Lemosho 8 day group climb: $2,999 (2023)
Summit Expeditions and Nomadic Experience (SENE) is a Tanzania-based company, owned and operated by Simon Mtuy. Simon's leadership skills translate naturally to SENE expeditions. As a licensed Kilimanjaro guide, he has made more than 300 ascents of the mountain. Simon is dedicated to the safety and well being of his clients.
SENE is run almost entirely by native Tanzanians, ensuring that all profits stay in the country. We utilize the skills and expertise of East Africans to support and develop the local economy.
SENE is the smallest of our featured Kilimanjaro companies. The outfitter is also the least well known, despite being founded by perhaps the most famous owner – Simon Mtuy. Simon is the former record holder for the fastest climb of Kilimanjaro (9 hours 21 minutes round-trip). SENE has a reputation for exemplary treatment of its porters and is beloved by its crew and clients alike. One unique aspect of SENE is that they are one of the few wholly owned Tanzanian companies that are members of KPAP. Additionally, SENE's clients stay at cottages on Simon's family farm cottages.
Lemosho 8 day group climb: $3,990 (2023)
Summits Africa was created through the combined experience and vision of over 50 dedicated Kilimanjaro and trekking specialists from senior managers to porters. Most of the Summits Africa team have been working together since 2001 shaping the way we do business and that makes for a very dedicated and close knit team.
Adventure International is a premier adventure travel specialist, offering a full range of travel services to the world's most magnificent locations. Our authenticity and expertise comes from our extensive background as guides, trip leaders, and managers. We have over a decade of experience running safe and professional adventure trips into remote wilderness areas and the world´s highest peaks.
Summits Africa is a high end luxury operator that acts as the ground handler for many international adventure travel companies who repackage their trips. Their service and equipment is top notch, and it has to be when dealing with clients who may have paid upwards of $6,000 for a spot on one of their group climbs (price through REI Adventures). However, you can make trip arrangements at a much more palatable price, but still quite high, through Adventure International, their U.S. affiliate company. Summits Africa does not take direct bookings.
Lemosho 8 day group climb: $5,000 (2023)
With the credentials "Born and raised in Africa", Eddie Frank has been leading Kilimanjaro climbs for the past 38 years. His vision for his company, Tusker Trail, took root back in Africa in his early teens, when he dreamed of leading expeditions. 50 climbs of Kilimanjaro later, he succeeded – step by step – establishing Tusker's reputation as the top climbing outfit on the mountain. Tusker Trail enjoys "World Class" status among an elite cadre of high altitude medical doctors and professionals.
Tusker Trail is the most established company on this list. As one of the original Kilimanjaro companies, Tusker Trail has been a leader in the industry for quite some time. Tusker boasts to have the best trained guides when it comes to safety. From our perspective, their guides may very well receive the most medical training and be armed with the most safety equipment of all Kilimanjaro companies. Tusker guides carry oxygen, a portable altitude chamber, and an evacuation stretcher on every climb.
Lemosho 8 day group climb: $6,330 (2023)
We've been sending travelers to Tanzania for over 30 years, we've trekked every route on the mountain (and stayed in every single hut, lodge, and campsite there is), and all of your Thomson trip planners have successfully summited Kilimanjaro. We eat, sleep, and breathe Kilimanjaro, and we can say with confidence: no one knows the mountain better. We help you with everything from route-specific personal training programs to renting or buying your gear. That's why we have a 98% summit success rate, and hundreds of happy trekkers singing our praises.
Though Thomson Safaris began and grew as primarily a safari company more than 30 years ago, they are now equally as proficient in running excellent Kilimanjaro climbs. Hands down, Thomson is the most expensive operator on the mountain, with some trips costing nearly $8,000. But these prices don't seem to turn off clients as the company receives steady business year after year. The MTV celebrity climb, Summit on the Summit, was handled by Thomson Safaris. Thomson's crew is very visible on the mountain, as they are the only company that outfits its porters with (bright orange) all-weather uniforms.
Lemosho 8 day group climb: $5,990 (2023)
---
Summary of the Best Kilimanjaro Operators (as an Insider)